There's two words to simply describe the Pats-Chiefs Sunday night matchup-instant classic.
We all knew this would be a track meet with two of the league's best offenses and two of the worst defenses meeting up in primetime. If you're a fan of defensive football then I hope someone shielded your eyes for you in this one.
It was a straight up shootout.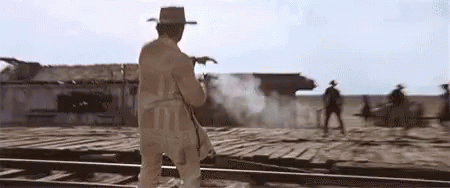 When the dust finally settled, the Pats came out on top 43-40 after a last second Stephen Gostkowski field goal (Gostkowski was an impressive 5 for 5 in the game).
Kansas City (5-1) still has the inside track over New England (4-2) for the AFC's top seed but the Pats are right on their keister now with the tie breaker if needed.
After the first half it seemed that the Patriots were going to run the Chiefs out of the building as it was 24-9 at the half and Mahomes was shook.
Andy Reid must have made sure that everyone put on their big boy pants at halftime because the Chiefs came out FIRING in the second half. KC eventually came back and took the lead late in the game but New England rebutted with some Tom Brady greatness.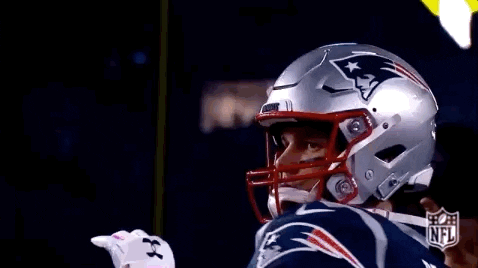 Brady led the Pats on not one but two game winning drives.
The first was capped off by a four yard touchdown run by Brady himself as he tumbled into the end-zone to put New England up 37-33.
A few drives later the Pats defense shit the bed, allowing a 75 yard touchdown to Tyreek Hill who BURNED the Patriots secondary. I know Hill is one of the fastest guys the league has seen but this play was flat out embarrassing for New England.
With the game now 40-40 late in the fourth, Brady moved the ball downfield with ease, highlighted by a picture perfect toss to Rob Gronkowski to put the ball in field goal range with just seconds left. Ballgame.
So what did this game tell us?
Game Takeaways: 
-Maybe no one in the NFL has a "good" defense: With a combined 83 points scored in a game between two of the NFL's best teams and the Jaguars allowing 40 points to a mediocre Cowboys team it has us asking the question, is there such thing as a good defense? Obviously the answer is yes but there may be only one or two in the entire NFL and they are inconsistent to say the least. If you're thinking the Rams, let me remind you they have let up over 100 points total in their last four games combined. Even the mighty Bears let up 31 points to…Brock Osweiler (380 yards passing and 3 TDs) of all people.
-The Patriots offense is elite: Just weeks ago everyone was worried about Brady and the offense. We now know Josh Gordon is pretty much legit (and boy does it look like Brady loves him), Julian Edelman is his old self, Gronk is coming back into form, the offensive line is superb, and the running game is maybe at an all time best. In the past three games the Pats have put up 38, 38, and 43 points, the best in the NFL by far in that span. By Week 17 I'd be willing to bet New England will lead the league in scoring.
-Sony Michel quietly won this game: Both Sony Michel and James "Sweetfeet" White ran the ball well in this game but with the game on the line late it was Michel who pounded his way for a clutch first down on 3rd and short with just minutes left. Running-backs of the past may have gotten stuffed in that situation and forced the Pats to either go for it on 4th and 1 or punt away to KC late in the game. In fact, Michel had a couple of these kind of 3rd down conversions that had us going "phew" in his 106 rushing yard/2 touchdown game. The two headed running attack for New England is a real threat this season and could help preserve the 41 year old Brady in the long run.
-Lastly, please don't categorize all Pats fans with the asshole who threw the beer: After Tyreek Hill's 75 yard touchdown some dink threw a beer right in Hill's face. Any fan who throws something onto the field at a player, ref, or coach is the scum of the Earth if you ask me. You pay hundreds of dollars for a ticket to watch these guys and you do something like that? Yelling/heckling a player or flipping him the bird is totally acceptable in my opinion (as long as you're not yelling threats or something like that). For those of you reading this I don't want you to think all Pats fans are like this one loser who threw the beer. Yes, we may be arrogant and annoying but we are respectable for the most part (especially Dallan and I). Fortunately, Gillette Stadium cracked down on this guy and apparently he's banned from any future event at the stadium, sucks to suck buddy.
Next Sunday we've got DA BEARS (I'm looking at you Brian Keats). Shall we make a fun bet between me, you, and Dallan?
As always, thanks for reading and LFG.